Fitness Level
Very Easy

a relaxing experience, you don't have to do anything physical unless you want to

Easy

only very easy physical activities involved, no preparation needed

Moderate

an experience that will raise your hearbeat. Moderate physical fitness level required

Hard

serious physical activities involved. Good fitness level is a requirement and the fitter you are the more you will enjoy the experience

Extreme

serious fitness level required as some of the experiences can be difficult and full of challenges. Get ready to pump your heart!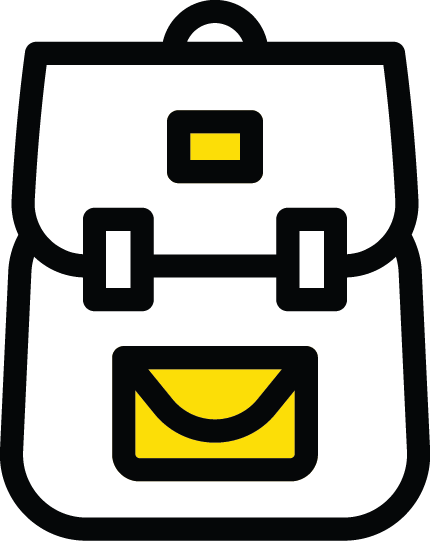 Day 1 - Tuesday, July 10th 2018
Meeting point at Umbu Mehang Kunda, Waingapu Airport
Welcome ceremony and lunch at Londalima Beach, Waingapu
Check-in at Praliu traditional village at Waingapu
Sunset at Walakiri beach / Wairinding valley
Heading back to Praliu traditional village, Waingapu
Dinner and stay at Praliu traditional village
Day 2 - Wednesday, July 11th 2018
Culture:
Breakfast at village
Explore Praliu tradtional village
Photography:
Heading to Watuparunu beach for sunrise
Breakfast at Watuparunu
Heading back to Waingapu
Trekking:
Heading to Tanggedu waterfall at Kanatang
Breakfast on the road
Explore and lunch at Tanggadu Waterfall
Heading back to Purukambera
All Groups:
Join sandelwood horse festival at Savana
Lunch at Waingapu (Culture and Photography groups)
Sunset with horses at Purukambera Savana and Sunset on the beach
Back to Praliu traditional village
Dinner and stay at Prariliu village
Day 3 - Thursday, July 12th 2018
Culture:
Breakfast at village
Explore tenun ikat in village
Photography:
Heading and hunting sunrise at Londalima Beach
Back to village join culture group
Trekking:
Heading to Laputi waterfall
Heading back to Waingapu camping on Savana
Dinner and stay at camp on Savana
Cultural and Photography:
Join Sumba Ikat Weaving Festival
Lunch at Waingapu
Sunset on Savanna with local models
Back to Praliu villages
Dinner and stay at Praliu village
Day 4 - Friday, July 13th 2018
Breakfast at village
Heading to Central Sumba (3 hours drive)
Welcome ceremony at Central Sumba
Lunch at village in Central Sumba
Culture:
Heading to Lapopu waterfall at West Sumba
Explore Wapopu
Heading to Praijing vaillge at West Sumba
Photography & Trekking:
Heading to Matayangu waterfall
Explore Matayangu waterfall
Heading to Praijing vaillge at West Sumba
All Groups:
Welcome ceremony at Praijing village
Dinner at Praijing village
Stay at Praijing village in West Sumba
DAY 5 - Saturday, July 14th 2018
Good morning West Sumba
Breakfast at Praijing village
Heading to Watu Maladong Southwest Sumba
Explore Watu Maladong
Heading to Bwanna clift
Explore Bwana clift & beach
Heading to Ratenggaro village
Lunch at the village
Heading to Mandorak beach
Explore Mandorak beach
Heading to Waukiri lagune
Explore / swim at Waikuri laguna
Hading back to Hotel
Dinner at Hotel
Stay at Hotel in Southwest Sumba
DAY 6 - Sunday, July 15, 2018
Last day at Sumba, breakfast at Hotel
Explore Rumah Budaya Sumba
Heading to Airport
Flight back to Denpasar/Kupang
Good by Sumba, see you on the next Adventure.
**This itinerary may change any time based on conditions on site. Final itinerary will be published on July 2018.
Setelah anda melakukan pembayaran, Yellowdoor akan mengirimkan voucher dalam bentuk pdf atau dikiriman melalui pos sesuai dengan pemesanan anda.

Once you purchase your experience, we will deliver your voucher by pdf/ by mail according to your chosen method.
Hubungi penyedia jasa yang tertera didalam voucher dengan menyebutkan kode voucher dan tentukan tanggal pemesanan.

Contact the Experience Provider as listed in the voucher, quote your voucher code and make your booking.
Datanglah sesuai dengan tanggal pemesanan dengan voucher anda dan selamat bersenang - senang.

Come on the booking day with your voucher and have fun creating new memories.
Outside 30 days prior to departure: 50% of trip cost. 14 days prior to departure: 100% of trip cost.
Pembatalan 30 hari sebelum keberangkatan : 50% dari biaya kegiatan. Pembatalan 14 hari sebelum keberangkatan: 100% dari biaya kegiatan.