Fitness Level
Very Easy

a relaxing experience, you don't have to do anything physical unless you want to

Easy

only very easy physical activities involved, no preparation needed

Moderate

an experience that will raise your hearbeat. Moderate physical fitness level required

Hard

serious physical activities involved. Good fitness level is a requirement and the fitter you are the more you will enjoy the experience

Extreme

serious fitness level required as some of the experiences can be difficult and full of challenges. Get ready to pump your heart!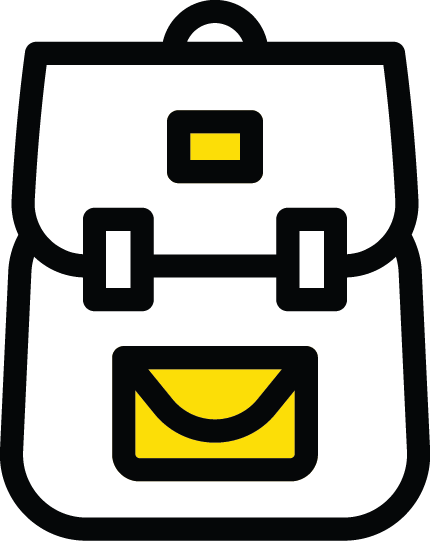 DAY 1 - Saturday, October 27th 2018
Arrived at Wunopito airport of Lewoleba
Welcome ceremony at Lewoleba
Lunch at Lewoleba
Sail to Ile Batutara mt
Camp on tent at Batutara shore
Dinner & night activity on the camp
DAY 2 - Sunday, October 28th 2018
Sunrise & breakfast at Batutara
Morning activity at Batutara
Heading back to Lembata via Nuhanera/Jontona
Lunch at Nuhanera/Jontona
Activity/game at Nuhanera/Jontona (1 dive, snorkeling, explore beach)
Dinner & stay at Jontona, local village
DAY 3 - Monday, October 29th 2018
Breakfast at Jontana
Trekking to Lewohala traditional village
Join the bean festival at Lewohala
Lunch at Lewohala
Continue trekking to the ridge of mount Ile Lewotolok
Sunset and camp at the ridge of mount Ile Lewotolok
Dinner and stay on tent at the ridge of mount Ile Lewotolok
DAY 4 - Tuesday, October 30th 2018
Summit Ile Lewotolok, sunrise on the top of the mount
Breakfast on the mount
Activity on the caldera of Ile Lewotolok (local dance, food ball, etc)
Heading back to Lewoleba
Lunch at Lewoleba
Free activity
Dinner and stay at Lewoleba
DAY 5 - Wednesday, October 31st 2018
Breakfast at Lewoleba
Heading to Atadei
Welcome ceremony at Atadei
Join local ritual at Watuwawer (dapur alam) & Ahar ritual at Atakore village.
Lunch at Atakore village
Heading to mount Ile Werung
Dinner and stay on tent at mount Ile Werung area
DAY 6 - Thursday, November 1st 2018
Summit and sunrise & breakfast at mount Ile Werung
Heading to Lamalera village
Watch attraction of whale hunting in Lamalera
Lunch at Lamalera
Heading to Lolong using south road of Lembata
Explore Atawua Palace (human skeleton, human rocks, dragon stones, cobra stones, etc)
Heading back to Lewoleba
Dinner and stay at Lewoleba
DAY 7 - Friday, November 2nd 2018
Good morning Waijarang, breakfast at Kuma Resort
Heading to Waijarang to release TUKIK (small turtles)
Join festivals in Wolorpass, Waijarang:

Camping area by local boy scouts
Umbrella Festival
Fashion Carnaval
Paralayang Festival
Lampion Festival
and more
Join farewell dinner at Kuma Resort, Waijarang
All join Lampion festival in the evening at Kuma Resort
DAY 8 - Saturday, November 3rd 2018
Last day at Lembata, breakfast at Kuma Resort
City tour Lewoleba City (traditional Market, Jetty harbor)
Heading to Airport
Flight back to Kupang
Good by Lembata, see you on the next Adventure.
Setelah anda melakukan pembayaran, Yellowdoor akan mengirimkan voucher dalam bentuk pdf atau dikiriman melalui pos sesuai dengan pemesanan anda.

Once you purchase your experience, we will deliver your voucher by pdf/ by mail according to your chosen method.
Hubungi penyedia jasa yang tertera didalam voucher dengan menyebutkan kode voucher dan tentukan tanggal pemesanan.

Contact the Experience Provider as listed in the voucher, quote your voucher code and make your booking.
Datanglah sesuai dengan tanggal pemesanan dengan voucher anda dan selamat bersenang - senang.

Come on the booking day with your voucher and have fun creating new memories.
Outside 30 days prior to departure: 50% of trip cost. 14 days prior to departure: 100% of trip cost.
Pembatalan 30 hari sebelum keberangkatan : 50% dari biaya kegiatan. Pembatalan 14 hari sebelum keberangkatan: 100% dari biaya kegiatan.