Fitness Level
Very Easy

a relaxing experience, you don't have to do anything physical unless you want to

Easy

only very easy physical activities involved, no preparation needed

Moderate

an experience that will raise your hearbeat. Moderate physical fitness level required

Hard

serious physical activities involved. Good fitness level is a requirement and the fitter you are the more you will enjoy the experience

Extreme

serious fitness level required as some of the experiences can be difficult and full of challenges. Get ready to pump your heart!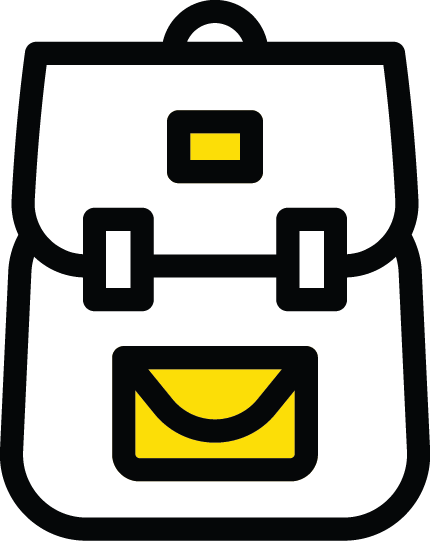 Before starting the activity on the Circuits, every participants must follow the Safety instructions by our Patrol Guides will explain how the circuit works, how to use the equipment, and provide all safety instructions which you need to respect at all times.
Setelah anda melakukan pembayaran, Yellowdoor akan mengirimkan voucher dalam bentuk pdf atau dikiriman melalui pos sesuai dengan pemesanan anda.

Once you purchase your experience, we will deliver your voucher by pdf/ by mail according to your chosen method.
Hubungi penyedia jasa yang tertera didalam voucher dengan menyebutkan kode voucher dan tentukan tanggal pemesanan.

Contact the Experience Provider as listed in the voucher, quote your voucher code and make your booking.
Datanglah sesuai dengan tanggal pemesanan dengan voucher anda dan selamat bersenang - senang.

Come on the booking day with your voucher and have fun creating new memories.
In the event you wish to cancel the booking, you must write immediately experience provider by e-mail. Experience provider will not accept verbal cancellations.
Please also have a look at the Experience Provider's Terms and Conditions below:
Participants must be dressed appropriately and experience provider reserves the right to refuse admittance to the activities to any participants who is not appropriately dressed and experience provider advises participants to wear clothing appropriate for sport activities and the weather conditions and which they do not mind getting damaged. Comfortable, loose fitting casual clothing is best In particular the following restrictions shall apply:

Participants may not undertake the activities in sandals.
Mountains sandals are accceptable. Sport shoes are advisable.
We strongly discourage wearing jewelry or sunglasses.
Long hair must be tied back.
Waists must be covered.

Experience provider will not be responsible for any damage to or loss of clothing or other personal items of persons resulting from participation in the activities.
All participants must be reasonably fit and healthy with a minimum height of arm raised up of 1m30cm, at least 4 years old and must weigh less than 120kg. Anyone who does not meet these requirements will not be allowed to undertake the activities.
The activities are physically demanding and require a degree of agility, strength and stamina. If participants are in any doubt as to whether they should attempt the activities they are advised to walk the circuits before booking.
Due to the physical nature of the activities experience provider recommends that pregnant women should not take part in the activities.
Children under 14 years old can take part in the activities only if they are under the supervision of an adult.
If participants have medical concerns they are advised to consult their doctor in advance.
Participants will be required to certify that they do not suffer from any medical condition which would make it more likely that they would be involved in any accident which could result in injury to themselves or others.
All participants are required to act responsibly and courteously at all times and to respect other participants. Experience provider shall be entitled to prevent any person from undertaking or completing the activities in the event it deems the behavior of any participant unsuitable.
No refunds or compensation will be payable by experience provider in the event that any participants is not permitted to, or decides not to undertake or complete the activities, for the reasons set out in this clause.
No booking shall be deemed to have been accepted unless accepted in writing by experience provider (which shall include experience provider's e-mail confirmation of booking).
Reservation must include the number of persons, their names (last name and first name of each participant), the name of the tour (travel agent) + tour program, the Voucher Number, the date and time of arrival at experience provider. In case of Package including transportation, reservation must in addition include the name and in order to guarantee the correct handling and processing of all reservation and reservation requests – please forward any change thereof only via e-mail to experience provider.