location
East Java & Bali
Fitness Level
Very Easy

a relaxing experience, you don't have to do anything physical unless you want to

Easy

only very easy physical activities involved, no preparation needed

Moderate

an experience that will raise your hearbeat. Moderate physical fitness level required

Hard

serious physical activities involved. Good fitness level is a requirement and the fitter you are the more you will enjoy the experience

Extreme

serious fitness level required as some of the experiences can be difficult and full of challenges. Get ready to pump your heart!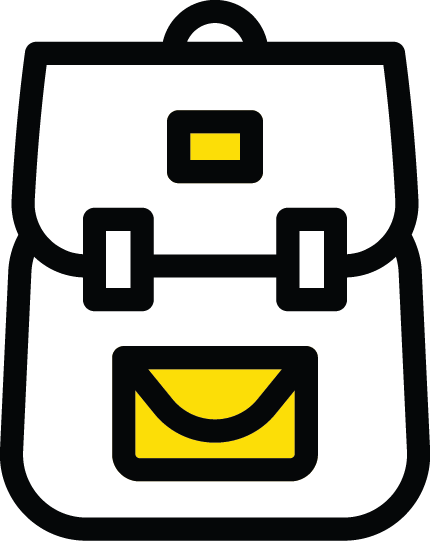 Day 1 Juanda Airport Surabaya – Bromo ( D)
Transfer from Juanda international airport Surabaya or Gubeng train station Surabaya to Cemorolawang at night (it will take approximately 3.5 hours).
Day 2 Sunrise – Climbing Mt. Bromo – Transfer to Banyuwangi (B,L,D)
Depart from Cemorolawang to see sunrise in Penanjakan (2700m asl) at 03.30 am (it takes app. 1 hours drive by jeep)
Climbing Mt. Bromo (2200m asl) at 05.30 am. The climb of Mt. Bromo will take app. 45 minutes (1.5 km)
Breakfast in Cemorolawang and depart from Cemorolawang at 08.00 am to Banyuwangi (app. 6 hours)
Lunch at Pasir Putih beach Situbondo
Dinner and stay in Banyuwangi
Day 3 Banyuwangi – Kawah Ijen – Pemuteran, Bali (B,L,D)
Leaving Banyuwangi at 01.30 am to Kawah Ijen crater (app. 1.5 hours drive) to see blue flame
It will take 3 km walk (app. 1 hour) to get to the top of Kawah Ijen crater
Breakfast box will be provided and you will have breakfast picnic style in Paltuding village
Transfer back to hotel in Banyuwangi at 09.00, to then clean up and check out from the hotel
Lunch at Banyuwangi
Transfer to Pemuteran by private car via ferry (app. 2.5 hours)
Dinner and stay overnight in Pemuteran
Day 4 Snorkeling at Menjangan Island – Transfer to Surabaya (B,L,D)
Breakfast at hotel
Depart at 09.00 to Menjangan Isand for snorkeling. Lunch box will be provided
Transfer back to Banyuwangi
Dinner and stay in Banyuwangi
Day 5 Transfer out to Surabaya (B,L)
Breakfast at Hotel
Transfer to Juanda airport Surabaya (app. 7 hours)
Lunch en route to Surabaya
Setelah anda melakukan pembayaran, Yellowdoor akan mengirimkan voucher dalam bentuk pdf atau dikiriman melalui pos sesuai dengan pemesanan anda.

Once you purchase your experience, we will deliver your voucher by pdf/ by mail according to your chosen method.
Hubungi penyedia jasa yang tertera didalam voucher dengan menyebutkan kode voucher dan tentukan tanggal pemesanan.

Contact the Experience Provider as listed in the voucher, quote your voucher code and make your booking.
Datanglah sesuai dengan tanggal pemesanan dengan voucher anda dan selamat bersenang - senang.

Come on the booking day with your voucher and have fun creating new memories.
Booking should be made at least 7 days prior to experience date.
Once you confirm, if you cancel from your side, you will be penalized for 50% of the experience fee.
Experience provider have the right to cancel or postpone the experience because of government restriction, bad weather or any natural disaster such as landslide, flood, earthquake, etc. If your experience is cancelled for the above reason, an alternative booking date will be discussed.
Please also have a look at the Experience Provider's Terms and Conditions below:
No special trekking skill is required, yet the participants should be physically and mentally fit for climbing in high altitude with relatively cold weather.
Please consult your doctor if you have a history of suffering from the following ailments: heart disease, hypertension, chronic asthma, peptic ulcer, severe anemia, diabetes, epileptic fits, arthritis, palpitation, hepatitis, muscular cramps, obesity and any other sickness that may be triggered by severe cold, exertion, and high altitude.
We will not be held liable or responsible for failure to execute trekking or other trips arrangements specified herein due directly or indirectly to acts of nature (force major), strikes, riots, war, road blockage, cancellation of flight, government restriction, or any other conditions beyond our control.
We will take NO responsibility for any injury or death caused by natural disaster or any other conditions beyond our control.
Please bear in mind that the insurance purchased along with the entrance ticket to the national parks is limited to personal accident with limited coverage. Thus, the clients should have their own personal travel insurance.
Reservations must include passport number and complete name as it appears on passport or valid ID for Indonesian citizen.