Fitness Level
Very Easy

a relaxing experience, you don't have to do anything physical unless you want to

Easy

only very easy physical activities involved, no preparation needed

Moderate

an experience that will raise your hearbeat. Moderate physical fitness level required

Hard

serious physical activities involved. Good fitness level is a requirement and the fitter you are the more you will enjoy the experience

Extreme

serious fitness level required as some of the experiences can be difficult and full of challenges. Get ready to pump your heart!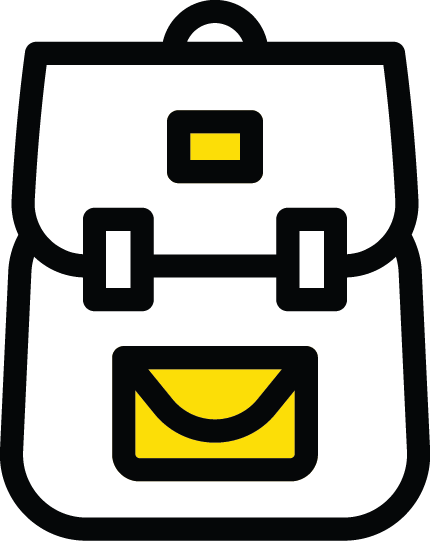 Trekking itinerary:
Day 01:Senaru Village- Sembalun Village (1.150.m) – Sembalun Crater Rim(2.639.m)
Wake up at 6.00am and get breakfast at 6.30-40 and our special mountain car will ready to bring us to Sembalun village for 45minute /1 hour ,arrive here approx 8.00am then Registration in Rinjani Information Center (RIC) 1051 m and start the trek to Pos 1 (Pemantauan) 1300 m, walking time is about 2 hours. We take a rest for 5/10 minute at Pos 1 ( Pemantauan,) and then continue to Pos 2 (Tengengean) 1500 m walking time about 1 hour. We take short break here for 5 to 10 minutes at Pos 2 ( Tengengean ), and then we continue our journey to Pos 3 (Pada Balong ) 1800 m, walking time is approx 1 hour. We rest for 2 hours at Pos 3, then your guide and porters prepare for lunch, and a hot drink (tea, coffee, hot chocolate or lemon tea). After lunch and a rest, we continue to heading Sembalun Crater Rim (Pelawangan Sembalun) 2639M, walking time 3 hours including a prolonged steep climb. We will camp the night at Sembalun Crater Rim, then from here we can enjoy the awesome views. As the sun sets, and sunrise for the next morning , Segara Anak lake, Sembalun village, the summit of mount Rinjani half of Nort Lombok can be seen from here.
Day 02: Sembalun Crater Rim(2.639m) – Summit/Top 3.726m – Segara Anak Lake and Hot springs (2008m).
We wake up at 02:30 am and have some light breakfast then leave at 03:00 am we start the trek to heading Rinjani Summit (3726 m). Walking time approximate 3 hours and 20 minutes. The first stage is a moderate climb for 120 minutes, while the second stage is a fairly easy but long trek. The last hour is very steep and difficult. (There are many loose stones, and as you take two steps forward you will slip one step back). From the Summit, you can see all of Lombok island, Bali, Sumbawa and Segara Anak Lake. After sunrise we will go down to the Sembalun crater rim and have a hot breakfast. After breakfast and a rest, we will go down to the lake and hot srpring the trail down is very steep and slippery beware and extra carefully we need 3 hours to get in to the lake and hot spring, the lunch will be provide by the lake and hot spring just 100m walk from the lake then we will explore the lake and swimming bye hot spring soak in and healing your skin as medicine during on the lake fising bye the local people can be arrange here too, camping and sleeping with your own dinner here.
Day 03: Segara Anak Lake and Hot springs (2008m).-Senaru Crater Rim(2.641m)
We will leave from the lake after lunch time and go up to the crater Rim of Senaru for 3 hours walking up this route and trail quite top and steep up and stony we need to be carefull and we will reach this point of the place we called second nice views from the summit, where you can enjoy the incredible sunset over the mountain Agung in Bali and the smoke trough tout from the hole of the new volcano by the lake camping and enjoying your Dinner here.
Day 04: Senaru Crater Rim(2.641m) – Senaru Village (601m)
After breakfast and enjoying the sunrise, and taking the picture with beautiful scenery of the lake we will go down to Senaru village for 4-5 hour back down and including break and lunch on the way between pos2 or pos extra ,then we will arrive at Senaru Rinjani Trekking Centre around 12.30am to 13.00 then our private car will bring to your next destination as ( Senggigi, Mataram or lombok international airport) end of service.
Available Menu for Meal
Breakfast
Pineapple pancake
Banana pancake
Cheese, tomato, sandwich
Cheese, tomato, omelate and fried potatoes
Toast with scramble egg
Lunch
Main Course:
Special fried chicken (With steam rice, fried potatoes, fried vegetable and fried egg)
Special fried noodle (With vegetable, egg, chicken and crackers)
Vegetables with peanut sauce / Gado-gado (With tofu, tempe, boiled egg, boiled vegetable and rice)
Spaghetti
Dessert:
Fruits (Apple, orange, pineapple and banana)
Dinner
Appetizers:
Fried banana with cheese and chocolate
Main Course:
Special fried noodle (With vegetable, tofu, tempe, chicken and crackers)
Special soup noodle (Boiled egg, vegetable and chicken)
Special fried rice (Chicken, egg, tempe, crackers)
Chicken curry with vegetable and rice
Vegetables with peanut sauce / Gado-gado (With tofu, tempe, boiled egg, boiled vegetable and rice)
Mushroom soup
Dessert:
Beverage
Soft Drink:
Hot Drink:
Normal Tea
Black Coffee
Coffee with Milk
Hot Milk or Chocolate
Setelah anda melakukan pembayaran, Yellowdoor akan mengirimkan voucher dalam bentuk pdf atau dikiriman melalui pos sesuai dengan pemesanan anda.

Once you purchase your experience, we will deliver your voucher by pdf/ by mail according to your chosen method.
Hubungi penyedia jasa yang tertera didalam voucher dengan menyebutkan kode voucher dan tentukan tanggal pemesanan.

Contact the Experience Provider as listed in the voucher, quote your voucher code and make your booking.
Datanglah sesuai dengan tanggal pemesanan dengan voucher anda dan selamat bersenang - senang.

Come on the booking day with your voucher and have fun creating new memories.
50% cancellation fee will be applied for cancellation made 48 hours prior to date of departure. And 100% if within 24 hours to the date of departure; or for failure to show up at your departure time.
Pembatalan lebih dari 48 jam sebelum keberangkatan akan dikenakan 50% dari biaya yang telah dibayarkan. Pembatalan kurang dari 24 jam sebelum keberangkatan akan dikenakan 100% dari biaya yang telah dibayarkan.